School of the Good Shepherd

The playground and sports court upgrade to the School of the Good Shepherd was another opportunity for Warrandale to bring to life a Xylem Architects design.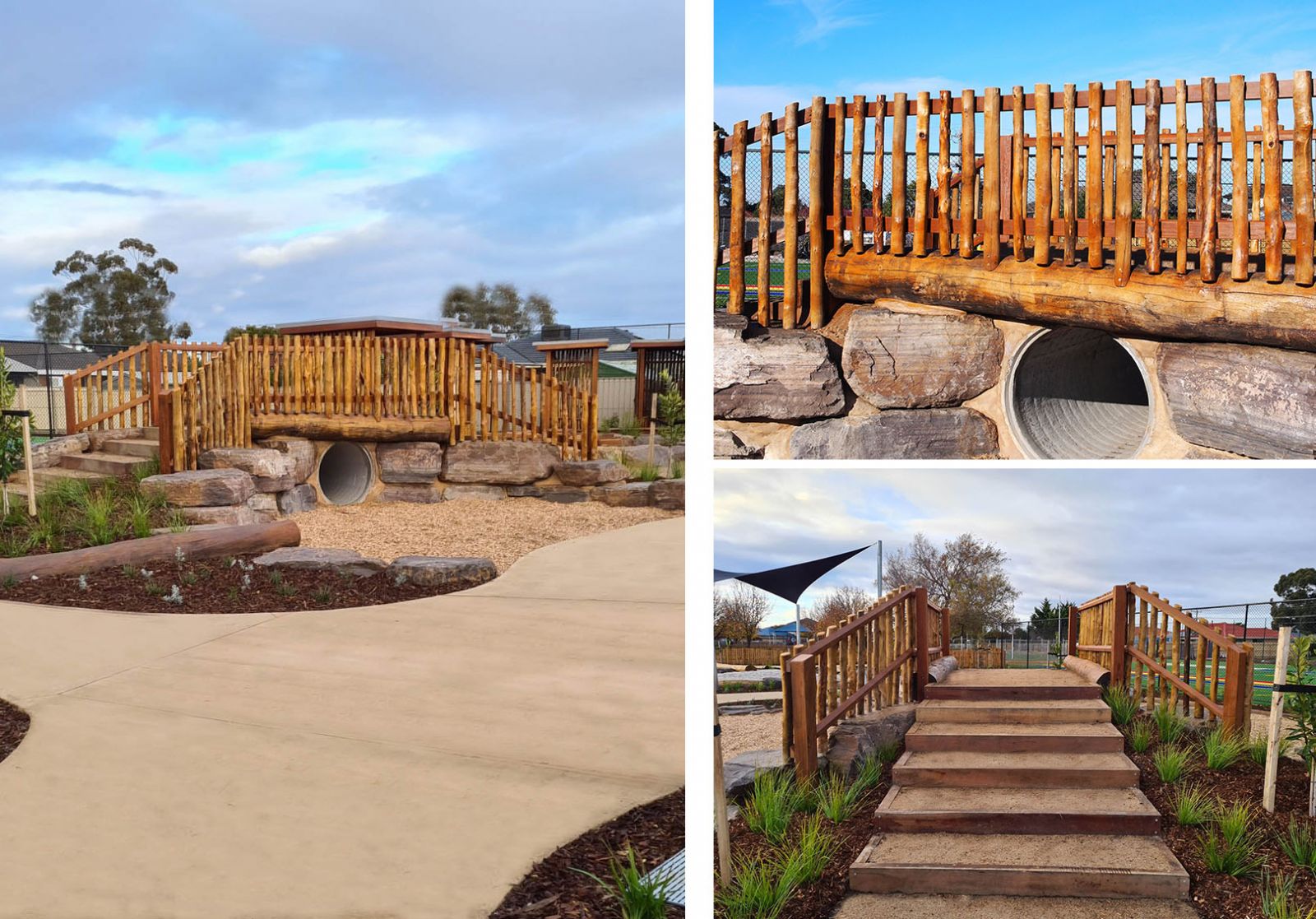 A timber bridge over a rock mound with a concrete tunnerl and five timber play cubbies were constrcuted on site.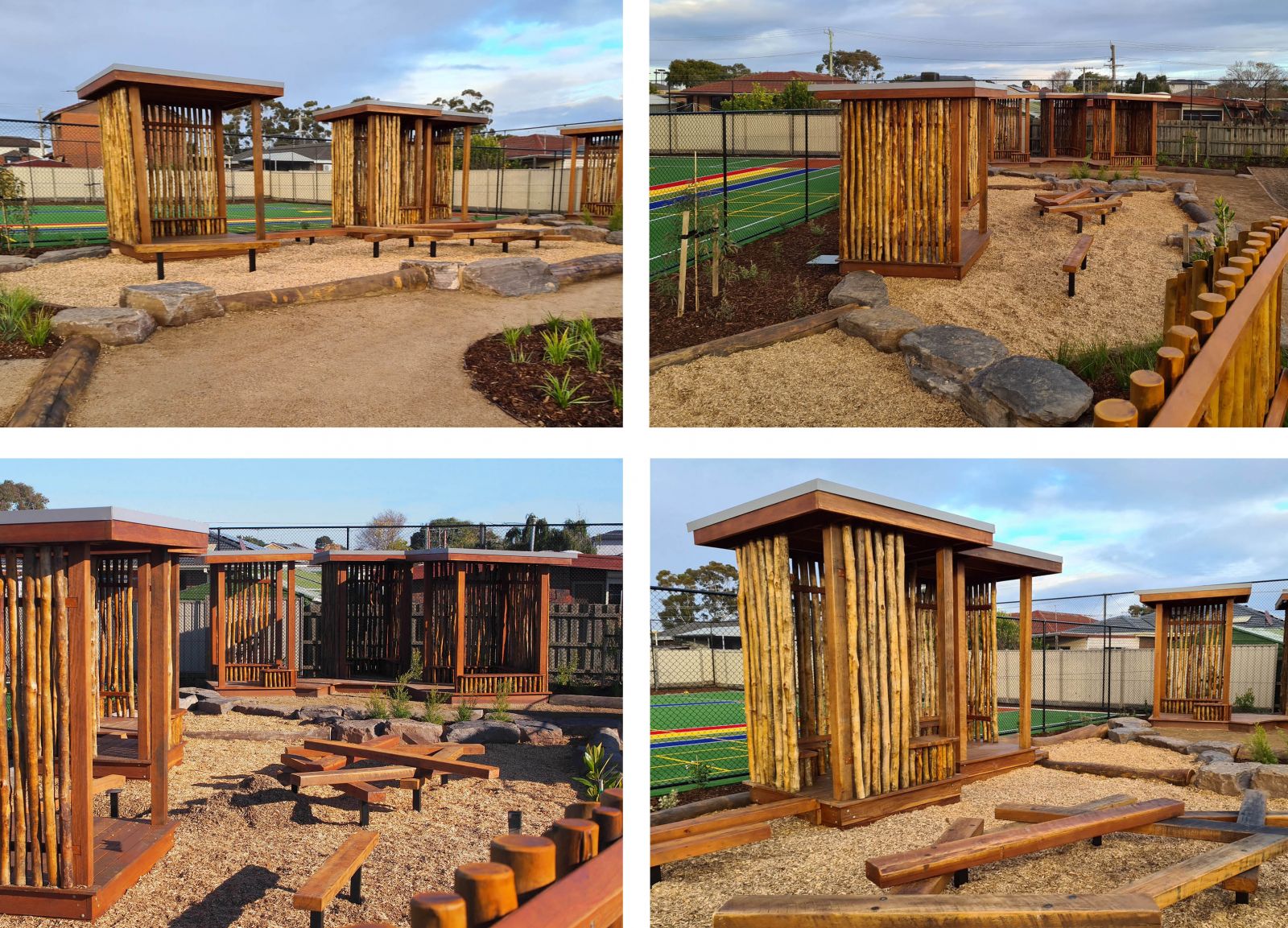 A central feature of the design was a paved labrynth ending at a feature bluestone. A "friendship circle" with matching paving and custom designed circular seats creates a quite zone for children.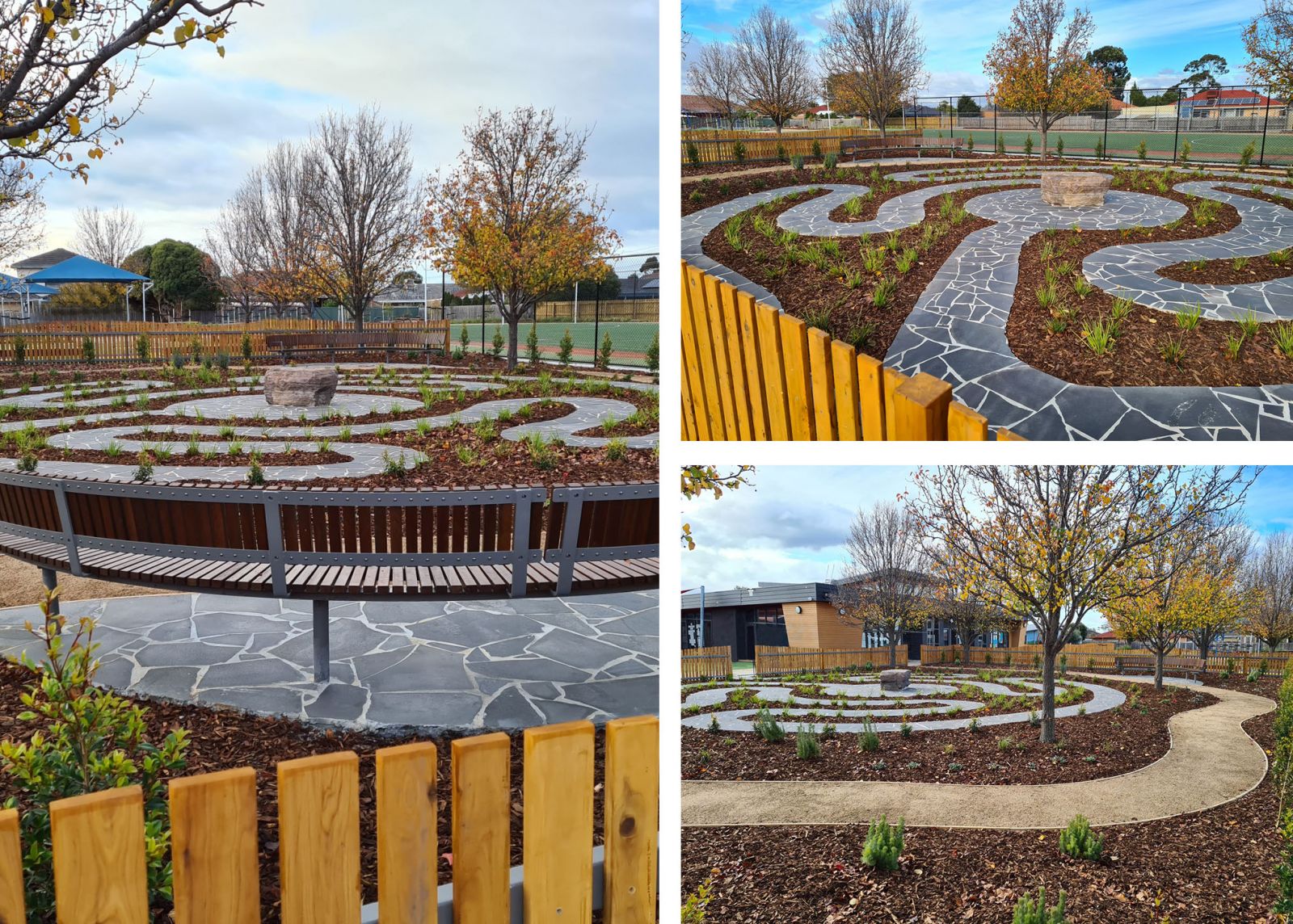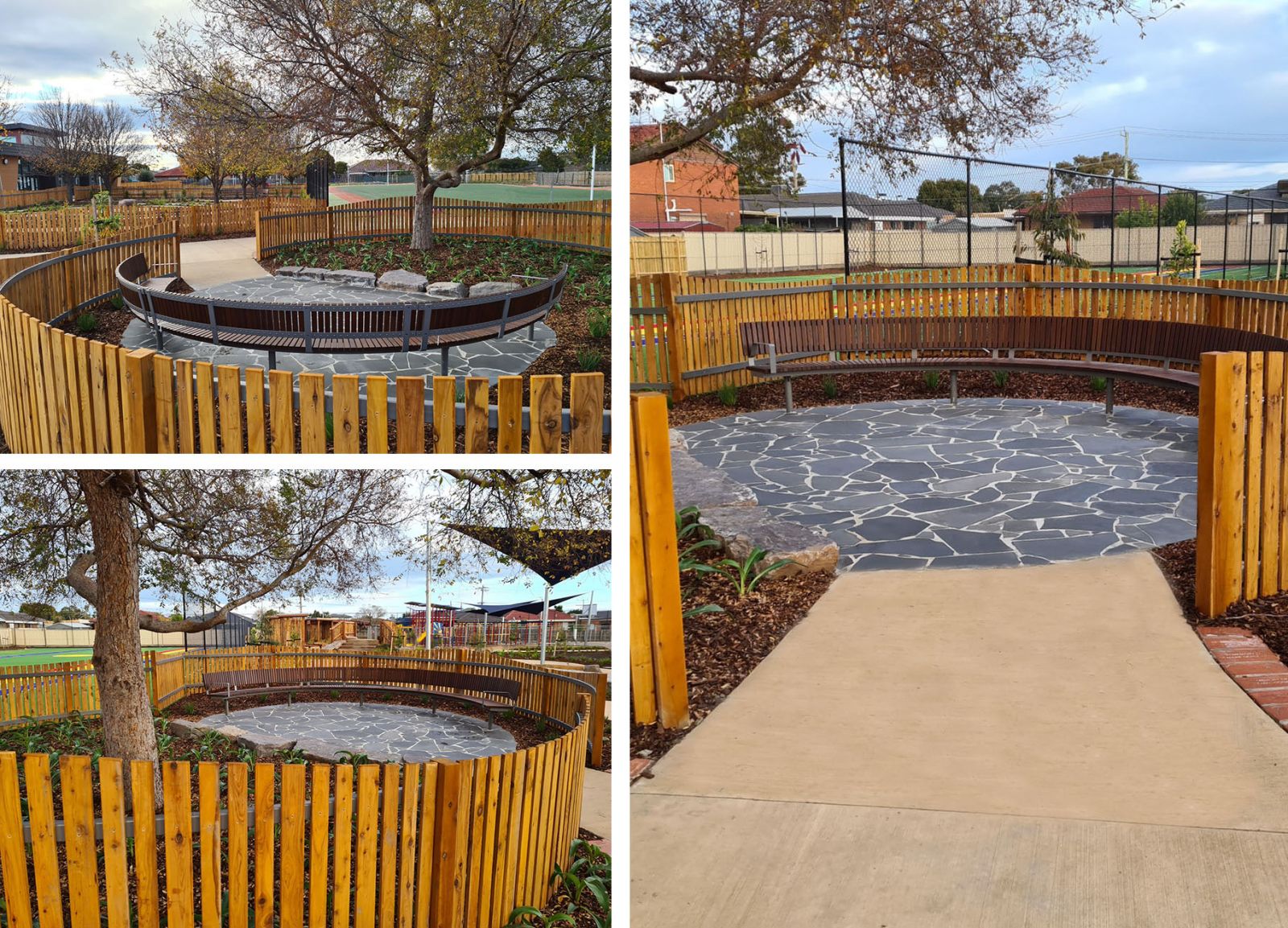 The oval was also extended with a running track and long jump and a court with inbuild games constructed within the play space.