Tullamore Southern Gully

The works are the centre piece of the development which forms an overland drainage swale in a natural gully, collecting rainfall and stormwater runoff. The pavement network meanders along the upper edges of the liner reserve crossing the swale in two locations with a custom steel and composite fibre deck bridge sections.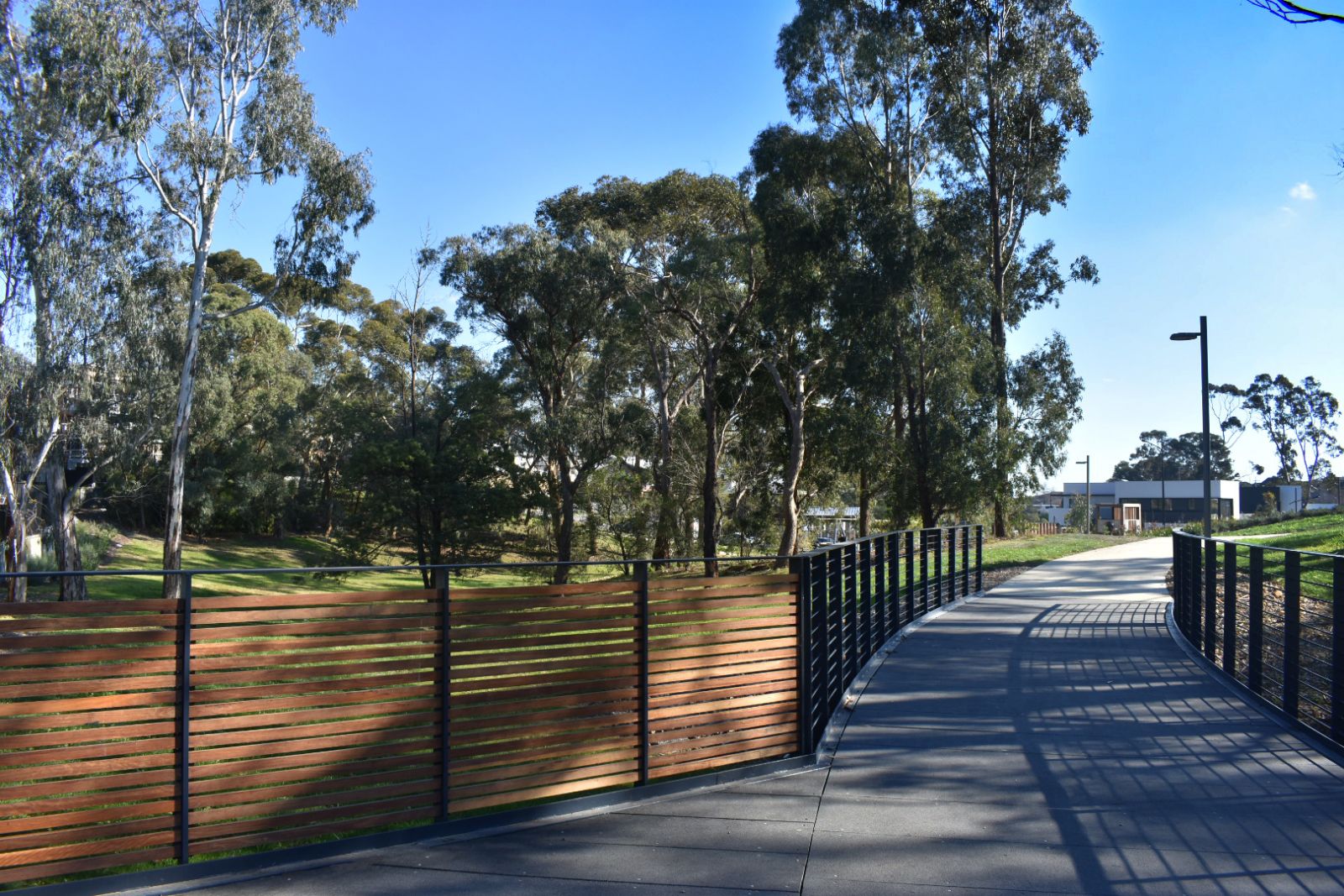 There are two playspaces, each with a large custom play structure, surrounded by sundry play equipment and bright rubber surfaces, detailed exposed aggregate paving with stainless steel inserts, custom picnic shelters, BBQ's, furniture, custom fencing and public lighting.