Gembrook Skate & Leisure Park
Funded by the State and Local governments, the revitalisation of the Gembrook Skate & Leisure Park saw the replacement of the existing playground and skate park with and upgraded version.

The $1.2 million redevelopment involved demolition of the existing skate park and playground. The custom coloured concrete street style skate course includes ledges, quarter, mondo rainbow rail and is designed for use by skaters, scooters and BMX riders.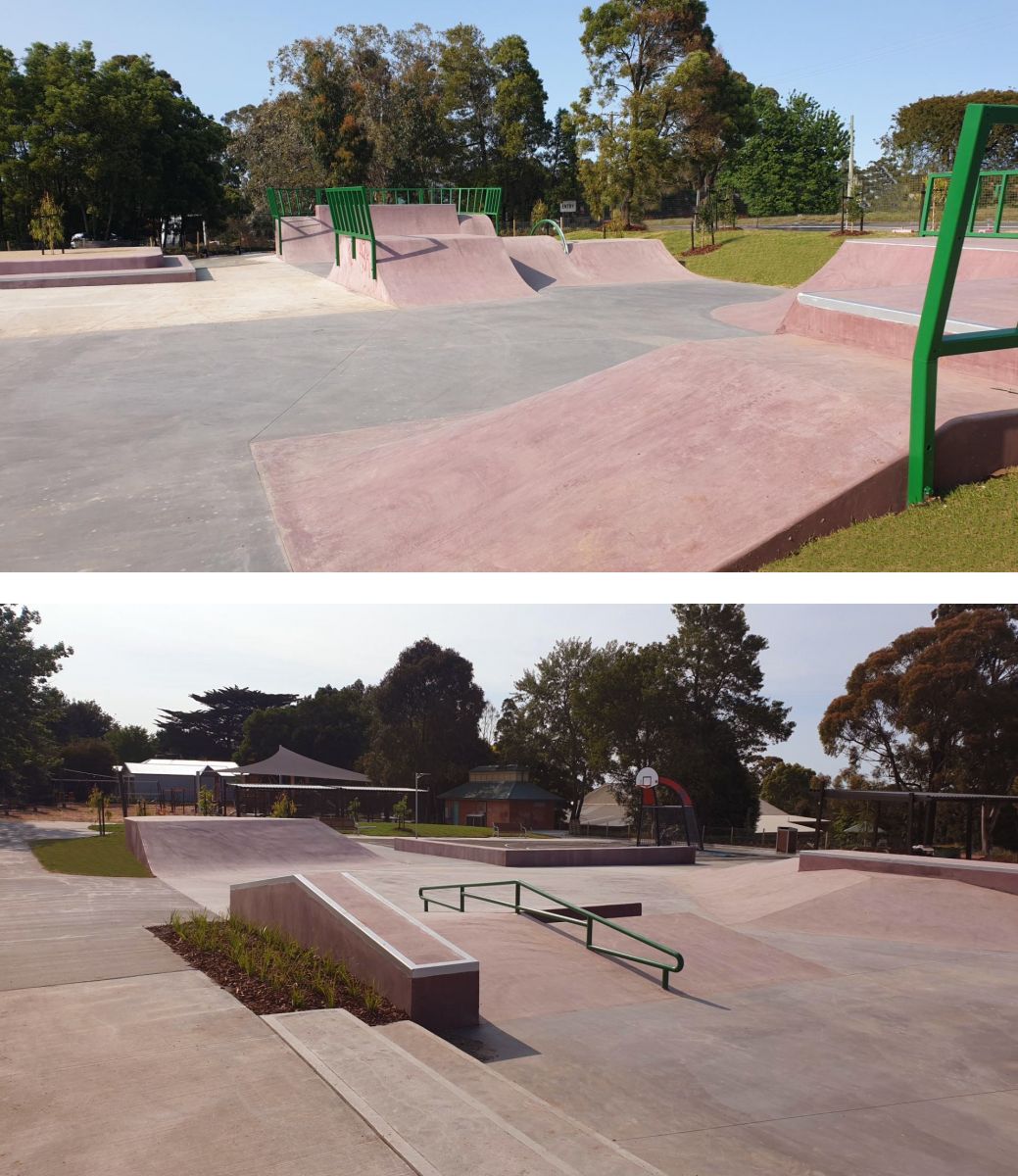 The revitalised space also has multiple shelters and seating, a half court with combined sports goal, upgraded playground and BBQ area.