Queen's Park


Completed over a four month period for Yarra Ranges Shire Council, Queen's Park in Healesville features an extensive playground including spnner, flying fox, artistic elements and multiple tree-house styled play components.



Artistic elements play a key role in the playground, including a custom designed feature eel net, custom shelters with designed to cast branch-like shadows and six rock plinths at locations around the site, telling the story of the site through interpretive signage.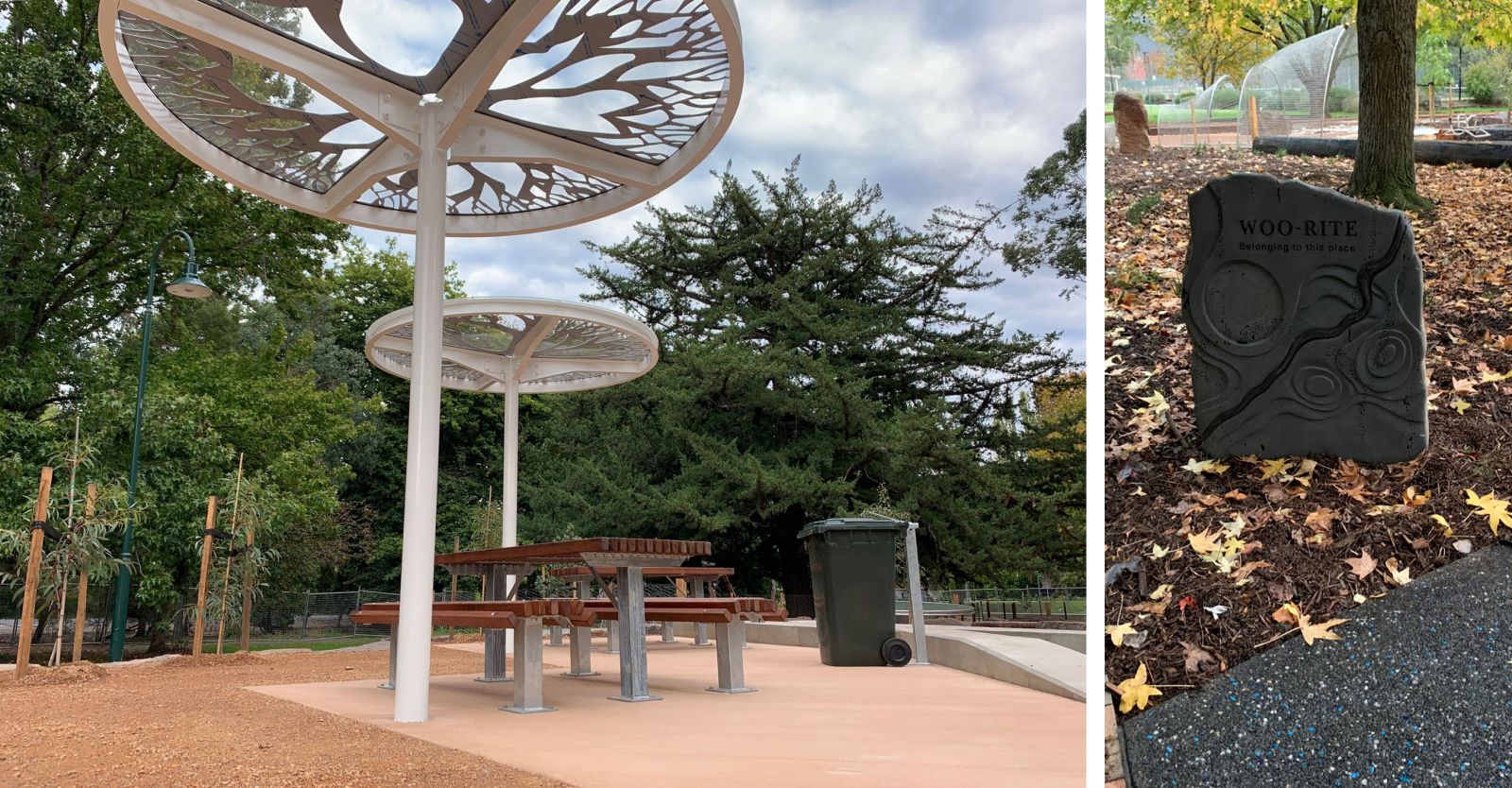 Custom surface finishes include coloured concrete, exposed aggregate with polish blue glass to tie in with the colour theme and stencilled eels within the eel net.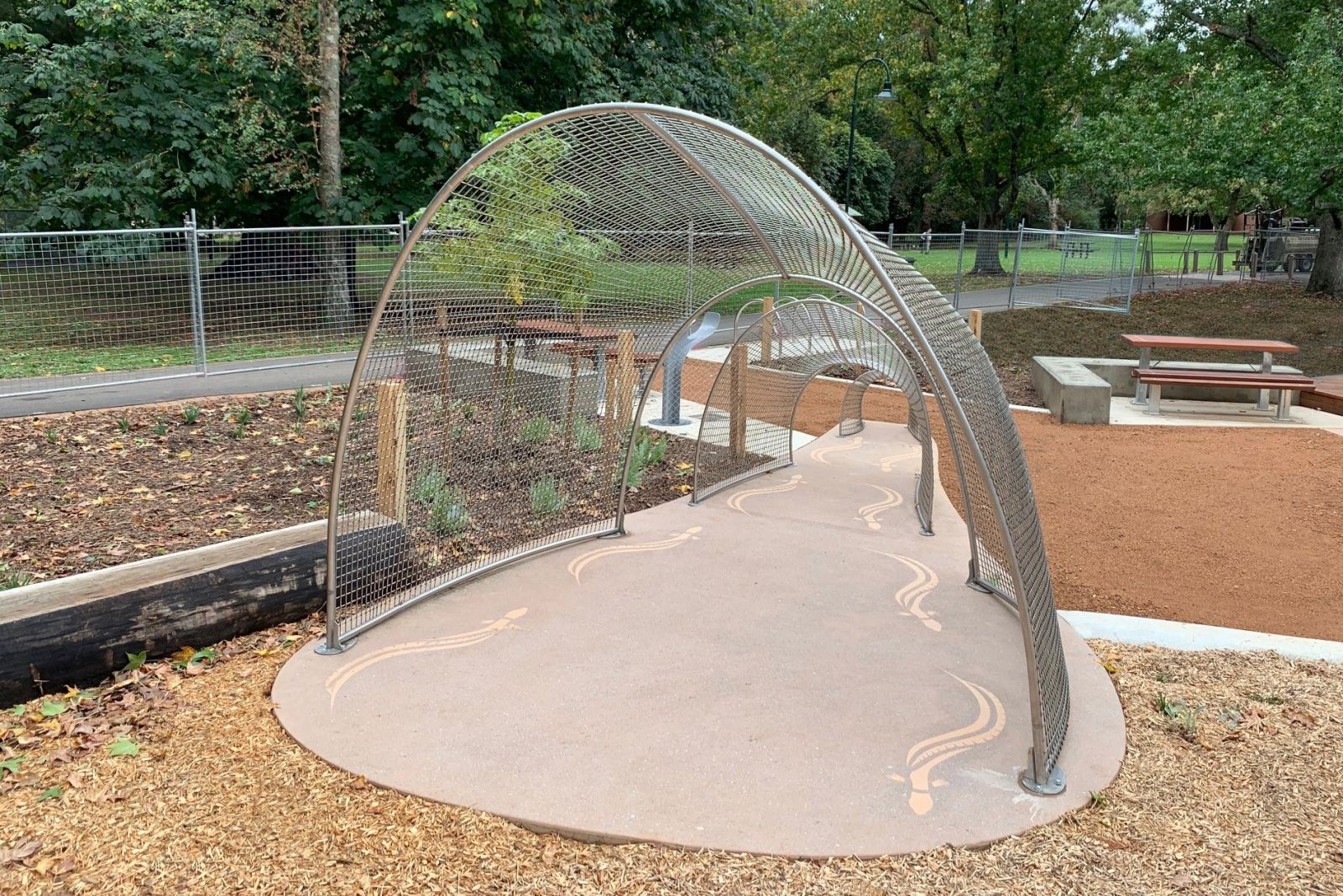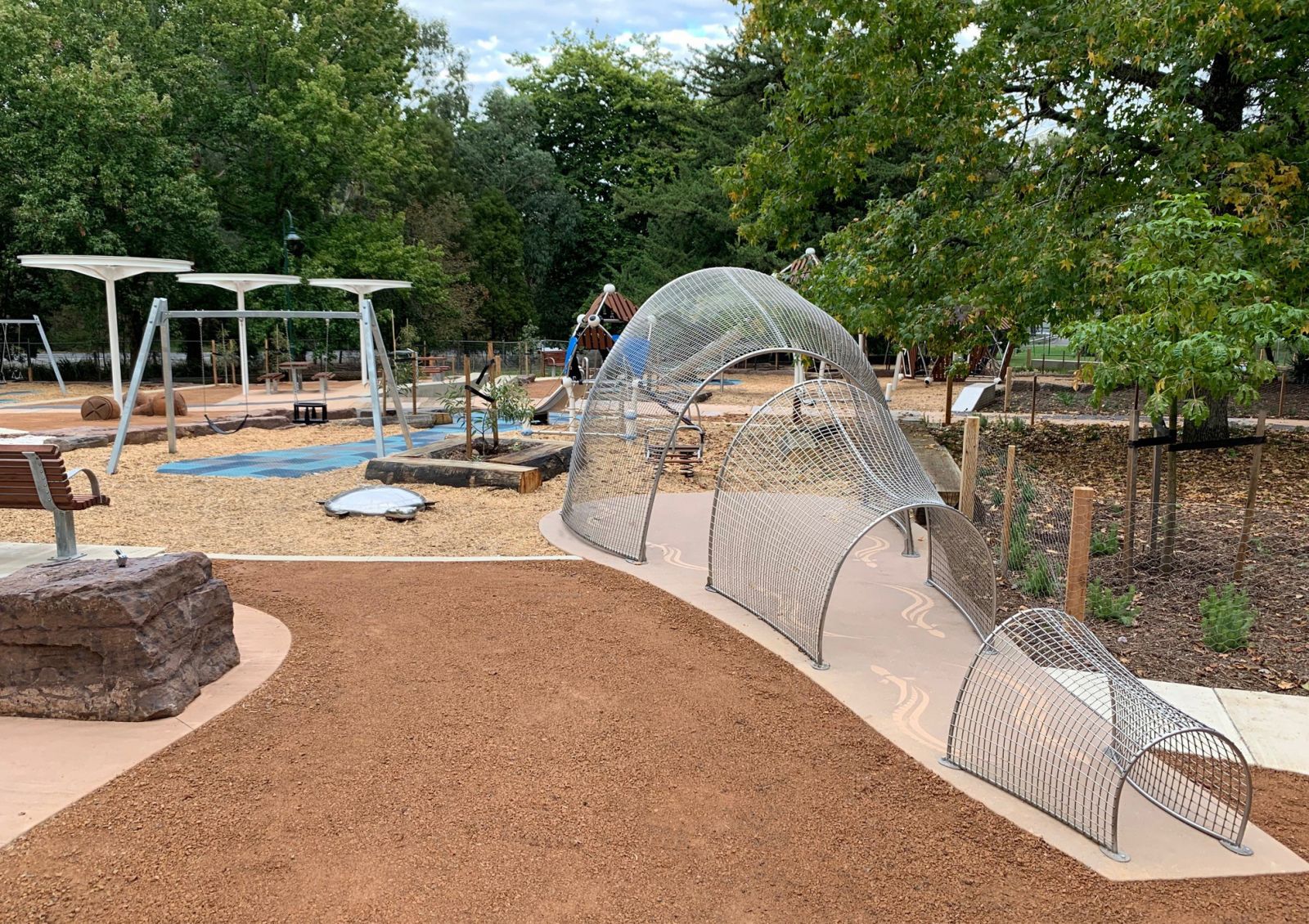 A custom deck was also contructed on site complete with an in-set 'bower bird nest' net.