Warburton Recreation Precinct
The creation of the Warburton Community Recreation Precinct saw the conversion of the existing, dilapidated olympic swimming pool into a multi million dollar space including two large playgrounds, splash pad and amenities block, BBQ area and shelter and fitness station.
The space features the largest public waterplay splash pad in Victoria. The splash pad includes bubbling rocks, spray cannons, sprinkler ferns, a custom made "fallen log" water slide and a water dumper bucket designed in house by Warrandale.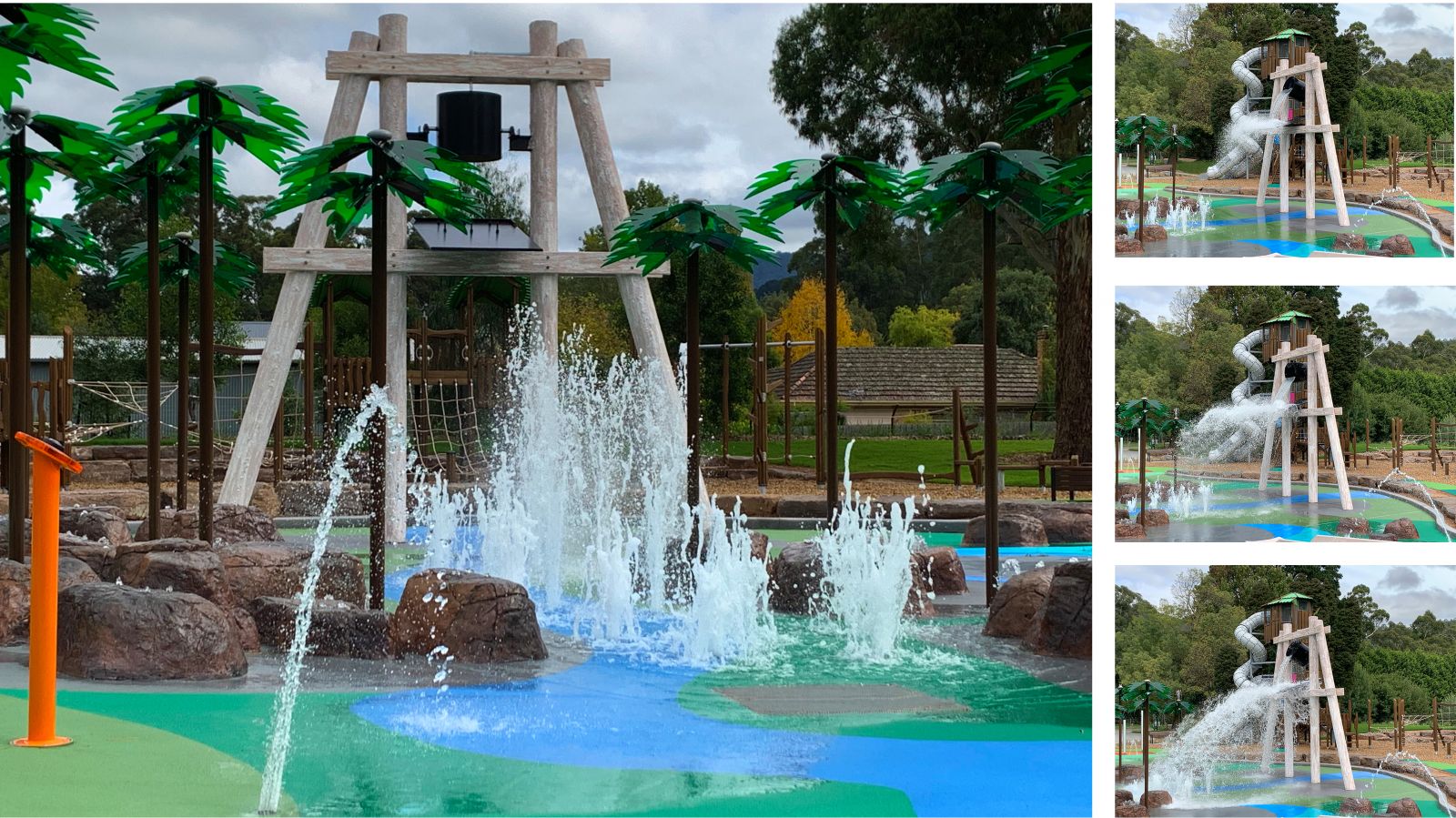 The logistics involved in running the splash pad include two fully sealed, underground balance tanks sitting below the water table and holding 100,000L of water, and an extensive network of pumps, filters and pipes housed within the pump shed.

In addtion to the the splash pad there are two large playgrounds, amenties block and a shelter with BBQ area and a fitness area.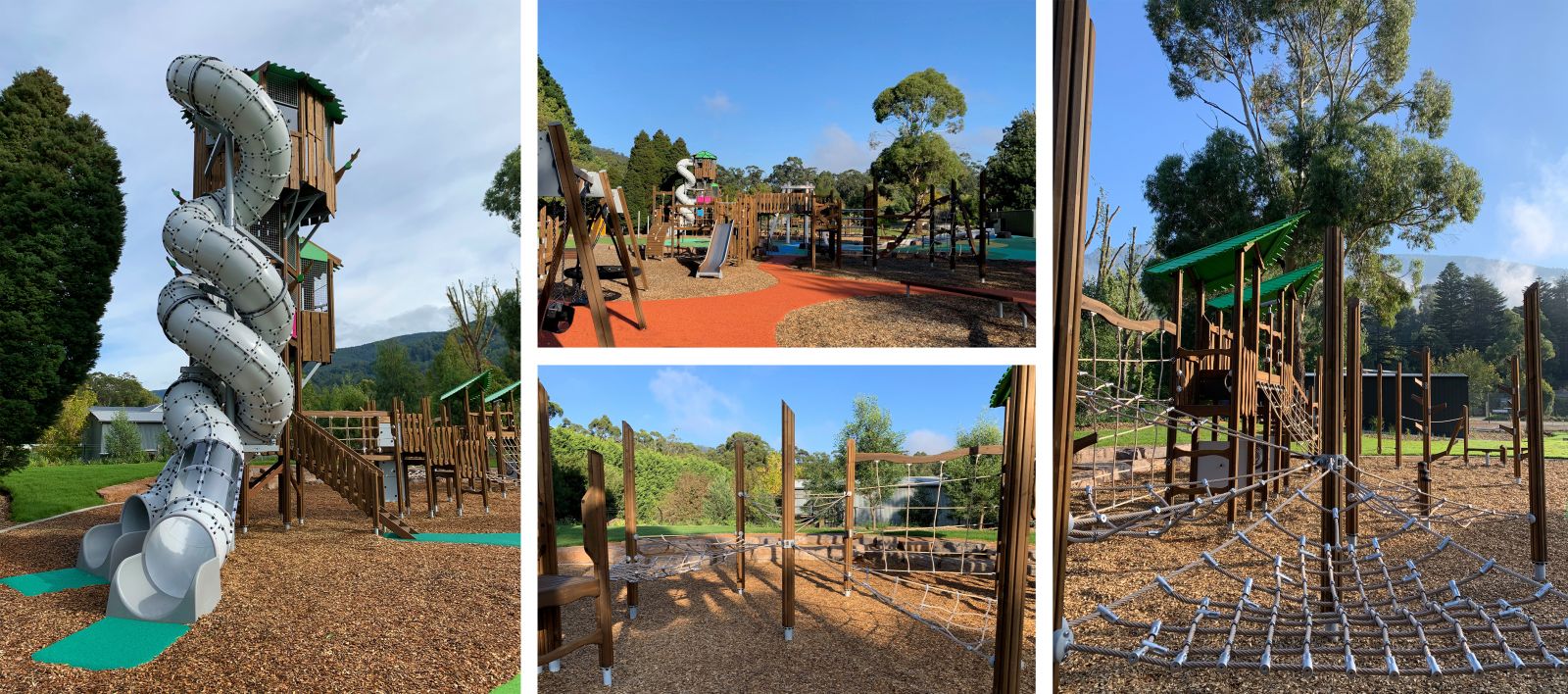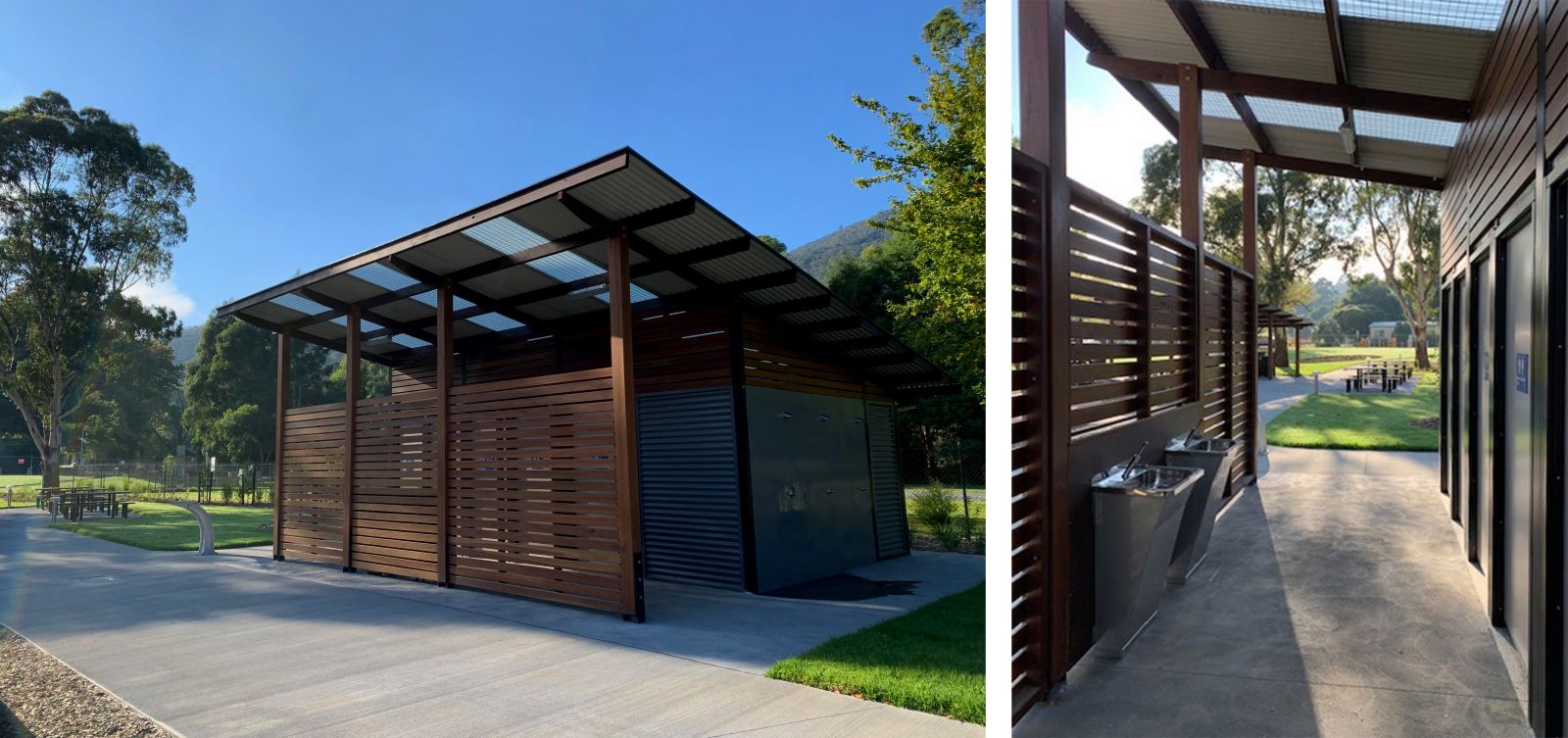 The original Warburton swimming pool was constructed in 1956 too commemorate the Melbourne Olympic Games and closed in 2008.
Heritage elements of the dilapidated original pool were retained and incorporated into the design. The original pool edge and depth marker and starting blocks can be found at the edge of the playground and splashpad.